Field To Vase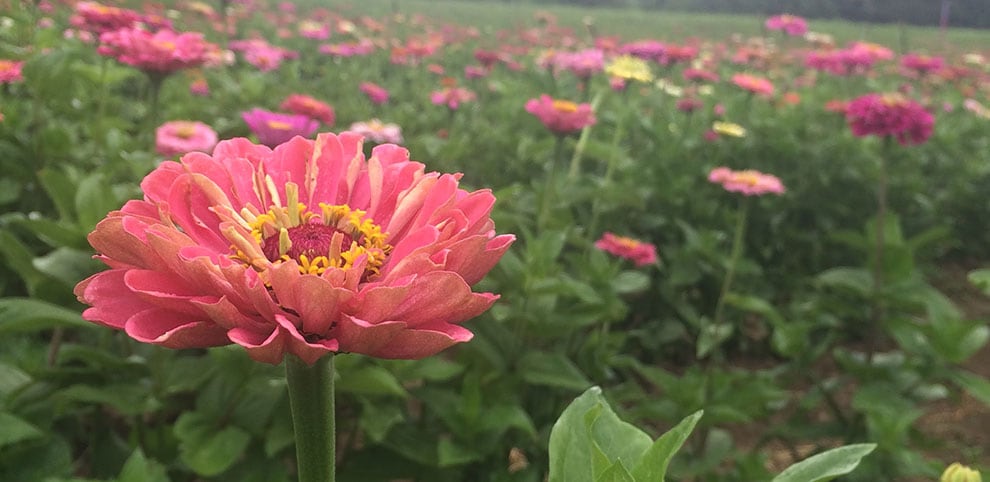 Where do your flowers come from?
We spend so much time talking about where our food comes from and supporting causes like organicly grown food and farm to fork resaurants. Have you ever stopped to think of where the flowers came from that you just give your special someone?
The thought never crosses the mind of most of us. However, it is just as important. In all states there are flower farmers, just like the farmers that grow our food, struggling to make a living.
So the question is: Where do our flowers come from?
Where are they imported from? The majority are imported from Ecuador, Colombia, Holland and Kenya.California has the highest conentration of flower growers of any state in the United States.
At Paul Wood, we believe in supporting Colorado and American grown flowers. Everyday we make a concious effort to buy American grown flowers. Be it Zinnias grown in Fort Collins, Gerbera Daisies grown in Salidas, California or Ginger from Hawaii, we do our best to support American flower growers.
60% of Paul Wood's flowers are grown in the United States.
The typical florist uses 18% American grown flowers. Paul Wood uses more than three times that. We are commited to knowing where our flowers come from and supporting our United States flower growers. We are members of Cal Flowers, the California flower growers association and fully support the American Grown organization's cause of informing the public about where our flower come from.
The next time you order flowers, ask where they are from!
At Paul Wood, they are more often than not from America...