A gorgeous, medium sized wrap of lush flowers. The flowers for Old Town Wraps are hand selected to include the most beautiful, freshest flowers available TODAY!
The Medium Wrapped bouquet has from 20-25 stems. The number of stems will vary from day to day. For example, if pricier blooms like Peonies and Ranunculus are fresh in-shop today, you may only get a few stems of each mixed with a other seasonal blooms. If we use giant Spider Mums, and other less expensive flowers, you will get more stems. The value, size and design of this bouquet will always be spot-on.
Our Medium Wrapped Flowers comes with the stems wrapped in an "Arrive Alive" temporary moisture wrap and finished in stylish craft paper packaging. A vase upgrade is available for an additional cost.
One-Time

OTW2

Monthly Deliveries

OTW2

Weekly Deliveries

OTW2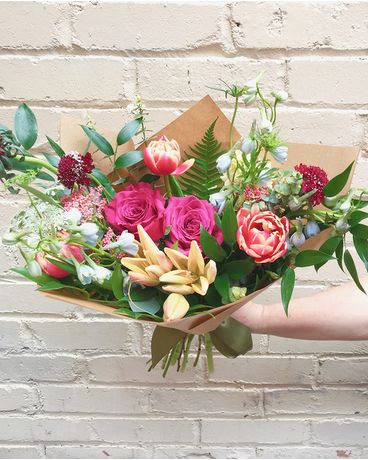 Monthly Deliveries - $59.99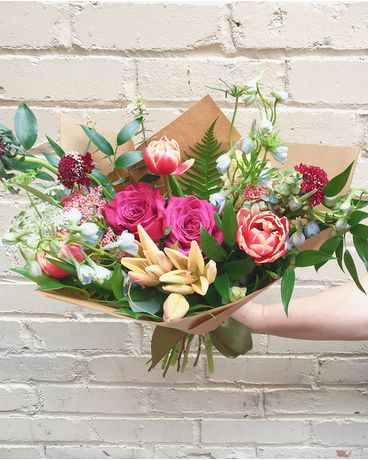 Weekly Deliveries - $59.99